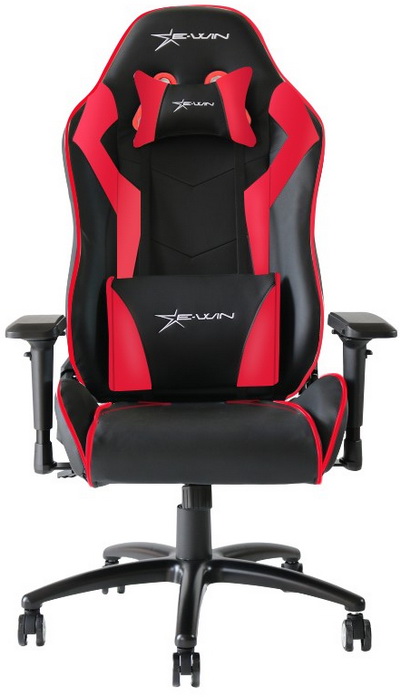 As i type these lines the market is literally filled with countless gaming chair models promising not only increased comfort and back/neck support but also more "aggressive" looks compared to your old desk/office chair. For good or bad there are three types of companies right now in the market that offer gaming chairs, OEM manufacturers who make chairs for other brands (according to their specs and design), OEM manufacturers that make chairs both for other brands but also for their very own and premium gaming chair manufacturers who build and sell their own models. There's some debate as to which company has the best models available in the market today but the reality of the matter is that there are so many variables that there's simply no straight up answer to that. EWin Racing started off as an OEM manufacturer making chairs for other brands but they recently started selling their very own models and after the surprisingly good Flash XL Gaming Chair aimed at large people today we're taking a look at the more "mainstream" Champion model.
EWinRacing Chair was newly founded in 2016 after being a leader OEM office chair manufacturer. With the development in design and research, we strive for a professionalization in gaming chair field. Even more in order to bring you a healthier and relaxing environment we will continuously pursue humanism in design and manufacturing ergonomic gaming chairs. What's more our strict quality inspection process and standard ensures you a better chair for better life. Visit https://www.ewinracing.com/ for more information on our products.
The Champion Gaming Chair may just be a more "common" model compared to the larger and more padded Flash XL model but that doesn't mean it has much to be jealous of it in terms of features and specifications. Just like the Flash XL the Champion CPA model is dressed in synthetic PU leather and features a reinforced steel frame (15mm in thickness), class-4 gaslift (150Kg total weight support with the upper chair), 4 directional adjustable armrests (height/position/orientation), removable head and lumbar pillows, backrest adjustment (up to 155 degrees) and the typical tilt/rocking (up to 12 degrees) and height adjustment function (via a butterfly height adjustment mechanism) we find with most desk chairs. Since the Champion Gaming Chair however is not designed for larger people like the Flash XL it comes with a slightly reduced foam density of up to 55Kg/M3 and smaller 50mm nylon caster wheels.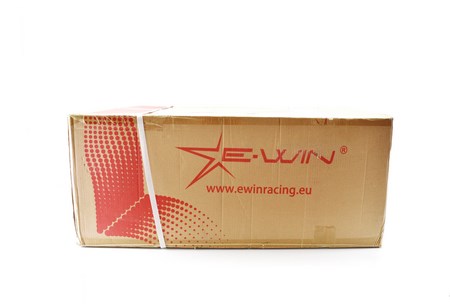 The Champion Gaming Chair gets shipped inside a regular cardboard box that just has the manufacturer name on its sides.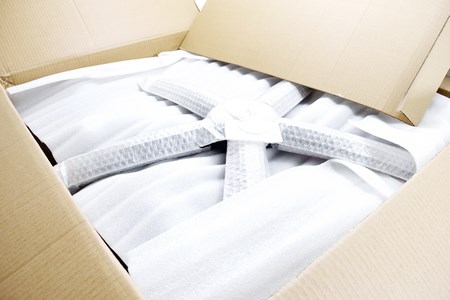 EWin Racing has used several pieces of cardboard, foam and bubble wrap to secure the entire bundle.
Inside the box you will find the 5-star base, backrest with both support pillows mounted, seat with both 4D armrests attached, butterfly mechanism, class-4 gaslift with its plastic cover, side plastic covers, 3 plastic taps, 5 caster wheels, two Allen keys, pair of fabric gloves, 3 Allen screws and the mounting instructions.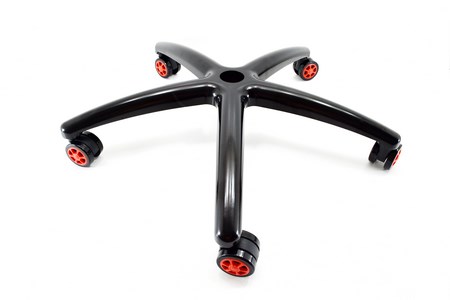 You may want to follow the instructions down to the letter and start from the seat but we always start by mounting the wheels onto the base as seen above.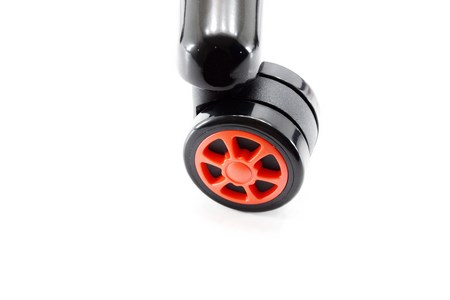 50mm wheels are just too small for my taste but at the same time i find that they don't seem to hit on things as much.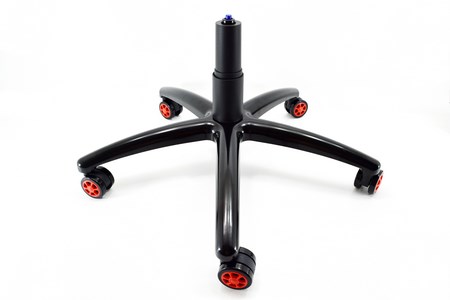 After mounting the wheels we mount the class-4 gaslift with its plastic cover on the 5-star base.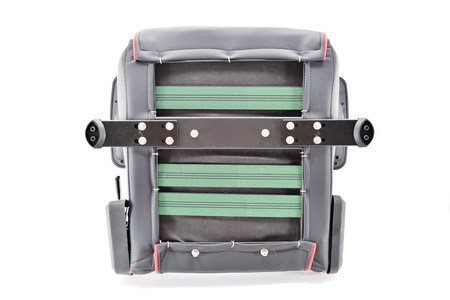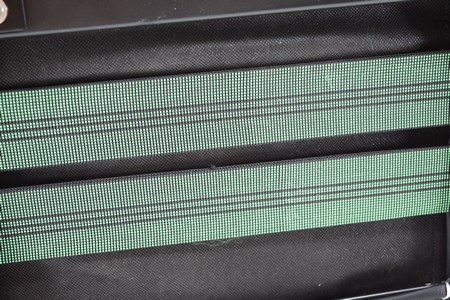 Much like the Flash XL the seat of the Champion Series has a total of three green elastic bands for increased support.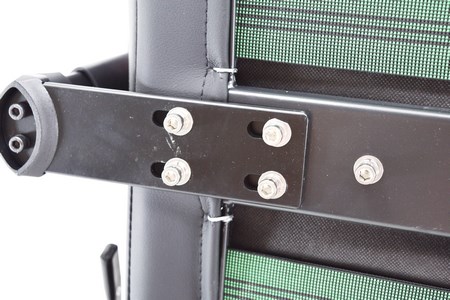 Once again each 4D armrest is attached to the seat with no less than 4 Allen screws.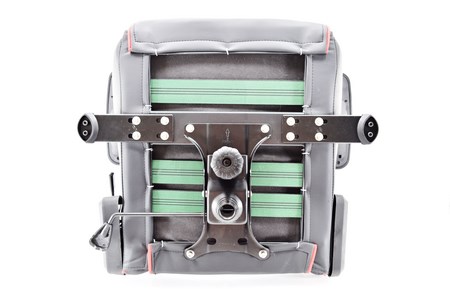 Mounting the butterfly mechanism onto the base requires a total of 4 Allen screws as seen above.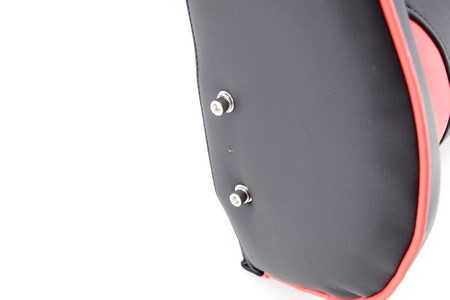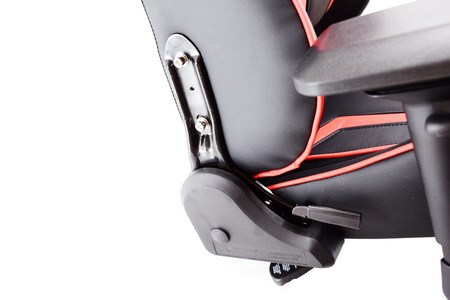 Mounting the backrest onto the seat requires using two Allen screws on each side (a small opening is placed between the two Allen screws).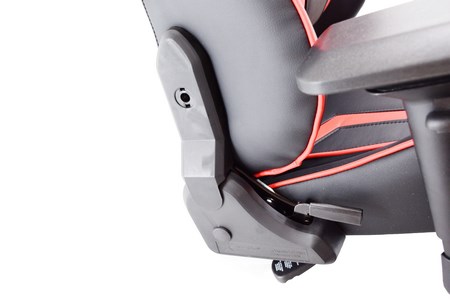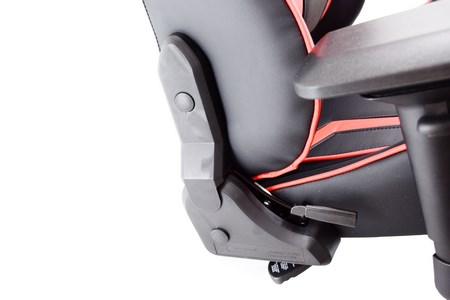 After that you will need to place the plastic covers and the screw taps again as seen above.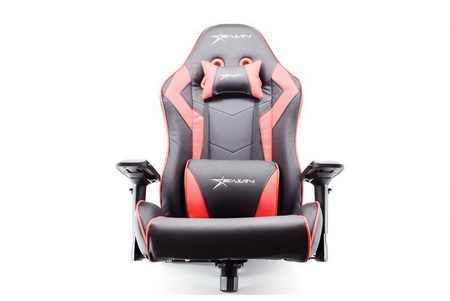 With the upper body of the Champion Gaming Chair complete all that's left is to place it onto the class-4 gas lift.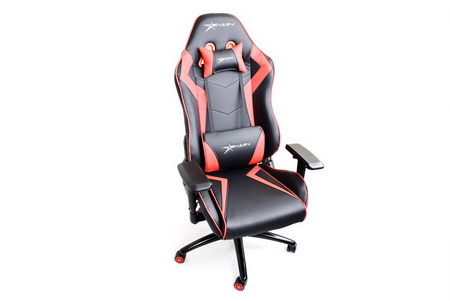 The Champion Series Gaming Chair may not be as padded as the Flash XL (quite visible) but it looks just as good.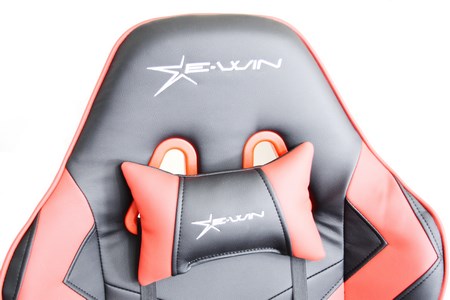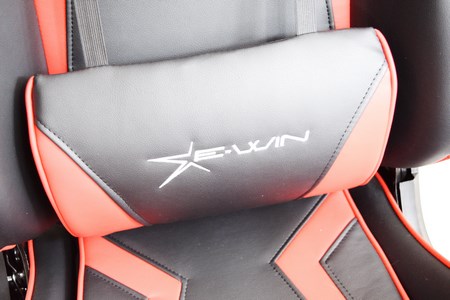 The company logo is placed on the head of the chair and both support pillows.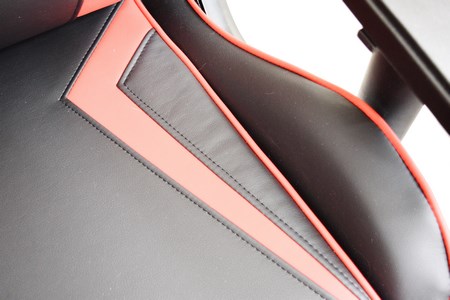 The PU leather used is almost identical to that of the Flash XL and again although it may not be of the same quality as the one used in the X-Comfort by Thermaltake or with the one of the Vernazza WOT by Arozzi still it's very good.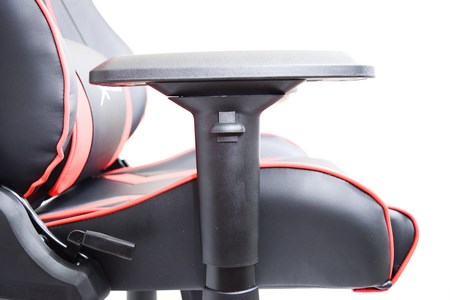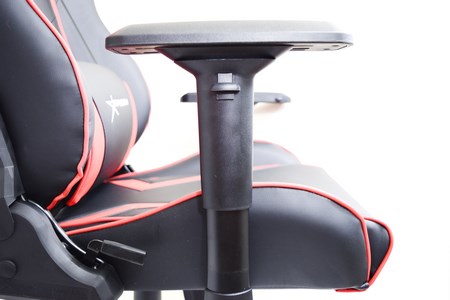 The armrests can be height adjusted from 29cm all the way up to 36.5cm.
Just like all 4D armrests the top can move forward, backwards, left, right and even diagonally to suit your style.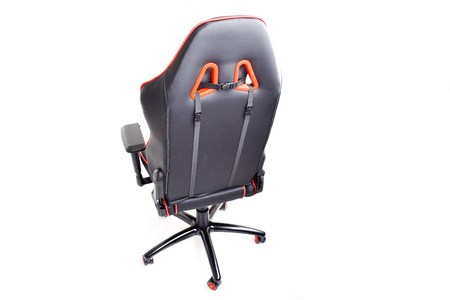 This is what the rear of the Champion Series looks like (once again EWin Racing has used a neck support pillow that secures with a clip).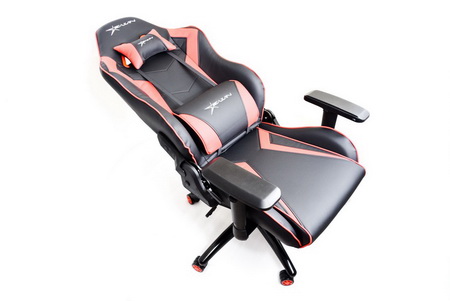 Although the backrest doesn't fall all the way (180 degrees) still it does fall up to 155 degrees and thus allows the user to get some rest if needed.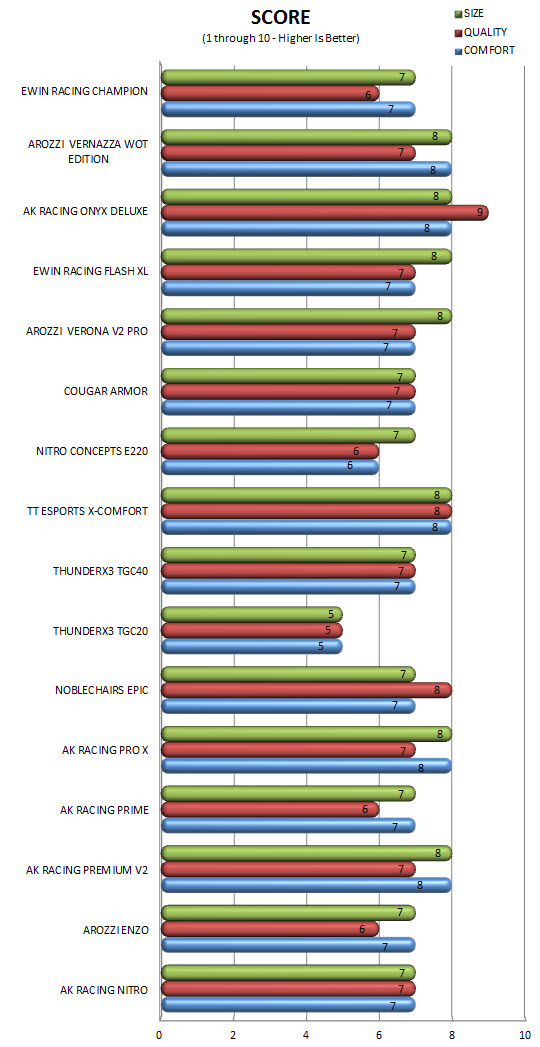 Many of you recommended (including some manufacturers) that we place a chart pointing to the pros and cons of each gaming chair we test. Now of course since there's really no way for us to "benchmark" gaming chairs we decided to rate them based on their size, comfort and quality. Size and comfort usually go hand to hand (the larger the chair the more comfortable it usually is – also depends on the amount of padding) while in terms of quality having tested 16 models currently we think we have a good idea about that as well. Of course these scores are based on our personal opinions regarding each chair so do take them with a grain of salt.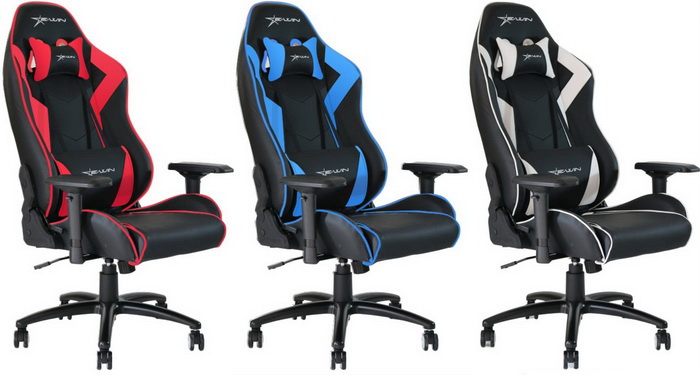 The Flash XL Series Gaming Chair by EWin Gaming may not be the best in the market but it's somewhat unique not only because it feature superior foam padding/density compared to many other gaming chairs but also because its size which makes it ideal for larger people even up to 2 meters tall. The Champion Series on the other hand lacks that "something" needed to make it stand out from the rest of the crowd. In terms of build quality it does quite good and the same can be said for its comfort levels. Still the small 50mm wheels don't do it justice and as we always do point out the butterfly height/tilt/rocking mechanism is not nearly as robust as the Z-support one we find with other models so I do hope EWin Racing starts using it as well. The large surprise came from the very large removable lumbar support pillow and the 4D armrests since at that price range we usually see small pillows and only height adjustable hand rests or 3D adjustable ones so kudos to EWin Racing for that.
Price is what makes and also what breaks some products and in this specific segment EWin Racing does extremely well since you can currently grab a Champion Series Gaming Chair for just USD237 directly from their online store (by using our NikK voucher) a price tag which can't be easily beat by other manufacturers. Had EWin Racing asked for over USD300 for the Champion Series we would had probably not recommend it to our readers since we do feel that there are models out there that offer more both in terms of quality and features. However at such a price it would be too much not to recommend it to gamers and consumers in general looking for a great bargain.
PROS

– Good Build Quality (PU Faux Leather / Steel Frame)
– Available PU Leather Designs & Color Combinations
– Comfortable
– Features (Adjustable Backrest / 4D Adjustable Armrests)
– Removable Neck and Lumbar Pillows
– Price
CONS

– Small Wheels
– Butterfly Mechanism (Not As Robust As The Z-Support Model)
NOTE: This is a review post from Nikktech.