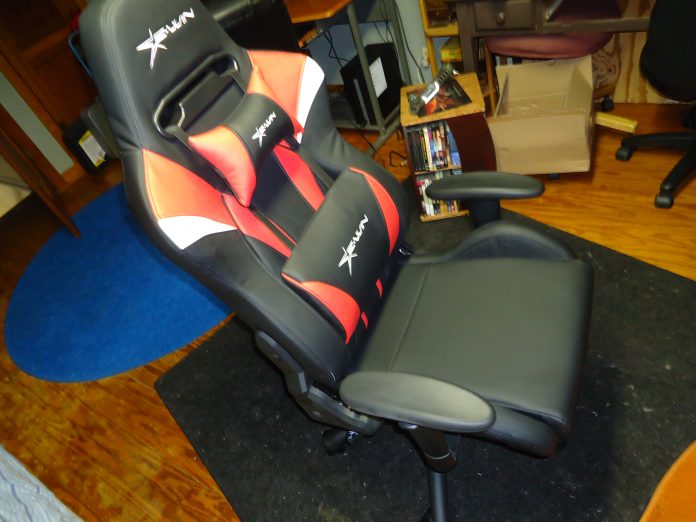 GameOgre received this top-of-the-line gaming chair from EWin about three weeks or so ago. As you can see by the screenshot, the chair is quite attractive. As you can see, we have the ultra-sharp red and black model. The design is sleek with two pillows that are attached to the chair. You can move these pillows wherever you need to. This allows you to find your comfort level. For example, I am good size Texan at about 6 foot so I put the pillow as high as possible for my neck. The result for me has been quite successful so far whether I am working or using my club-like weapons in the various games that I play regularly.
The chair arrived after about a week or so. Despite the fancy appearance, setting up the chair was a breeze. The large pieces do not require much to assemble and the right tools were included. All-in-all, the chair was fully assembled in roughly 30 minutes. With the chair completely set up, I jumped on Steam and started to enjoy it!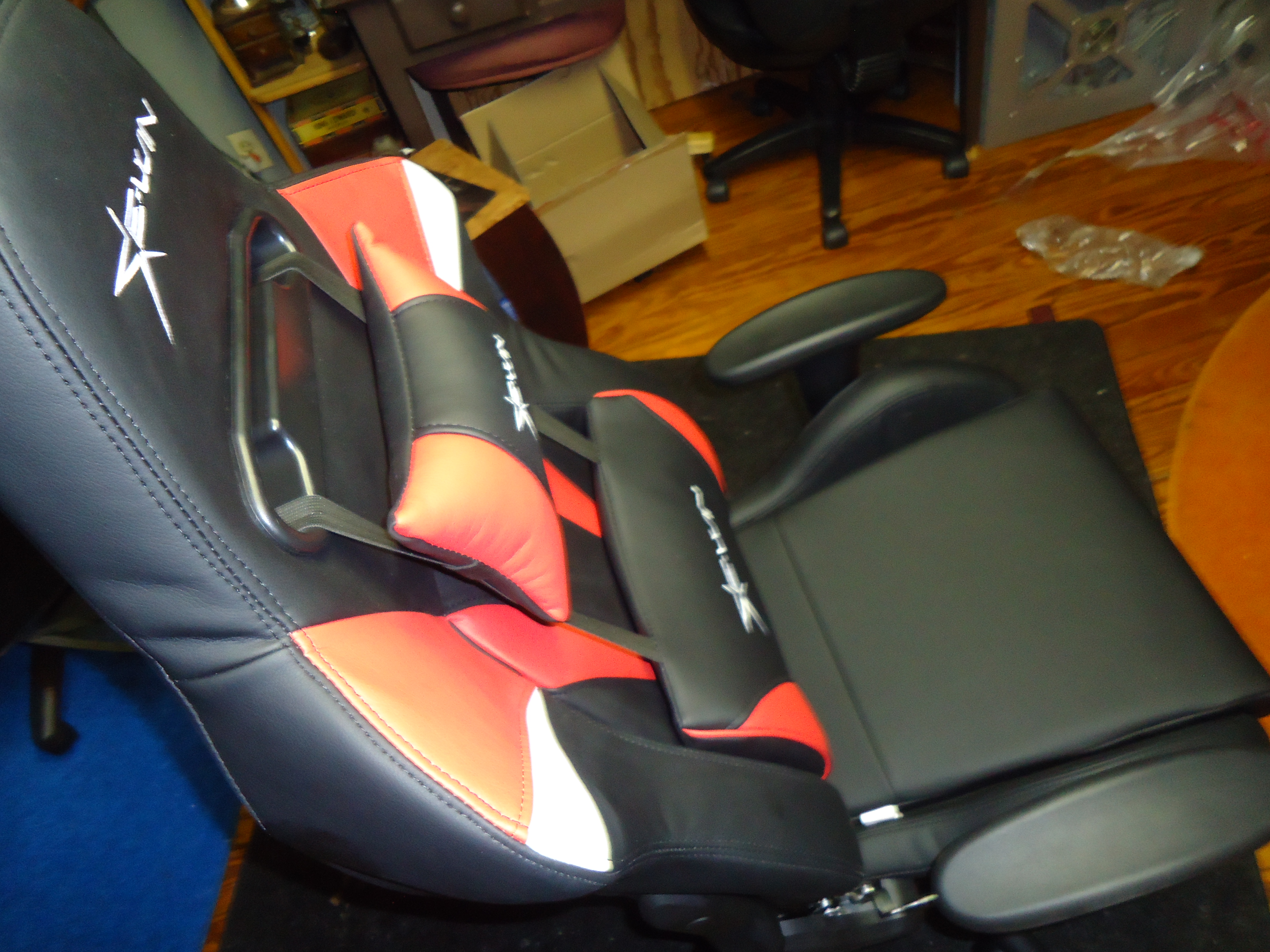 When not gaming, maintaining the chair is much easier than expected. For example, you can sweat or spill a drop of soft drink and then remove it easily with a little water and microfiber cloth. Thus, don't freak out if you get a minor spot on this beauty.
Regarding value, the chair's appearance and high quality features listed below make quite an argument. Good luck in trying to find all those features in your local Walmart. You will mostly find office chairs or maybe game rockers there. To help with the cost on their website, EWin is offering a 15% off discount code (GO) to GameOgre.com visitors.
Key Features:
2D Adjustable Armrests
Height Adjustable
Durable Steel Frame
Aluminum Five Star Base
Strong Gas Lift
Cold Molding Foam
Lever Operated Back Recliner
Tilt Lock
Tilt Control Mechanism