With all of us stuck inside because of the current epidemic, we need something to do. Many people have turned to gaming to keep them occupied or hang out with friends. Maybe you're a seasoned gamer or someone new to the scene, but the odds are that you either have or want a good gaming chair. And chances are, you are also on a budget. If that's you, plop yourself down in the EWin Knight KTC.
First of all, let's get one thing straight up front: at A-TECH Gaming, we are picky about gaming chairs. We won't game in anything that isn't well-built, solid-feeling and easy-rolling. When EWin reached out and asked us to review their chair, we were skeptical. That being said, the Ewin Knight Series gaming chair has what it takes to make even picky seat-choosers sit up and take notice. (see what we did there? 🙂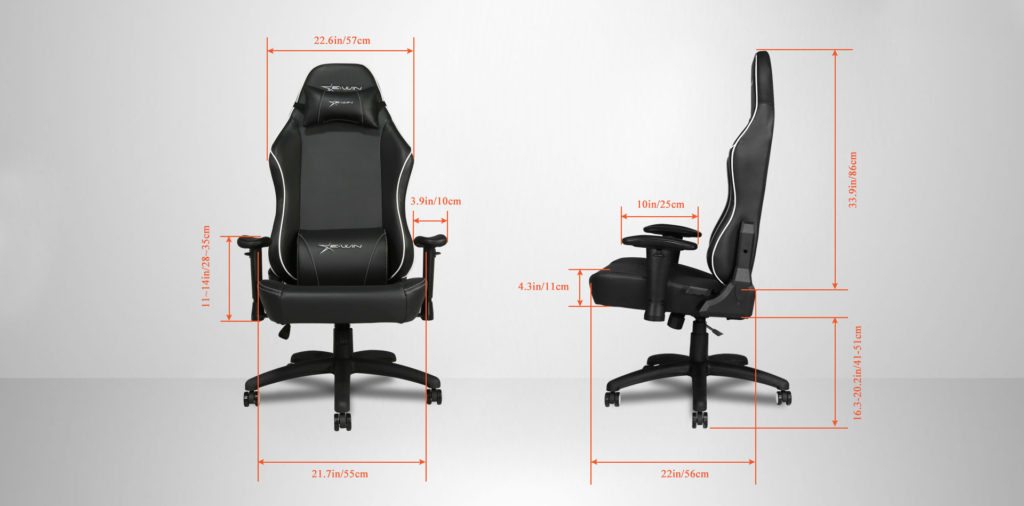 The Knight KTC is a very well-made gaming chair with a great level of comfort that still promotes good posture during some of your longer frag sessions. The construction is solid. The shape and coloring are pleasing to the eye, and while the shape is comfortable, it still promotes good health. The wheels are pretty resilient but have an appearance that gives them a racecar feel. Height adjustment is perfect for me at 6'0; at max height the chair is in just the perfect position for my relatively high gaming desk. The back of the chair also leans back to your preferred level of comfort (I prefer to keep it perpendicular to the ground; it keeps me focused and helps me sit straight. The exterior is a comfortable PVC leather, which both looks and feels great. I like how you don't sink down into the chair like you're a barge on the Atlantic Ocean, but it still feels comfortable.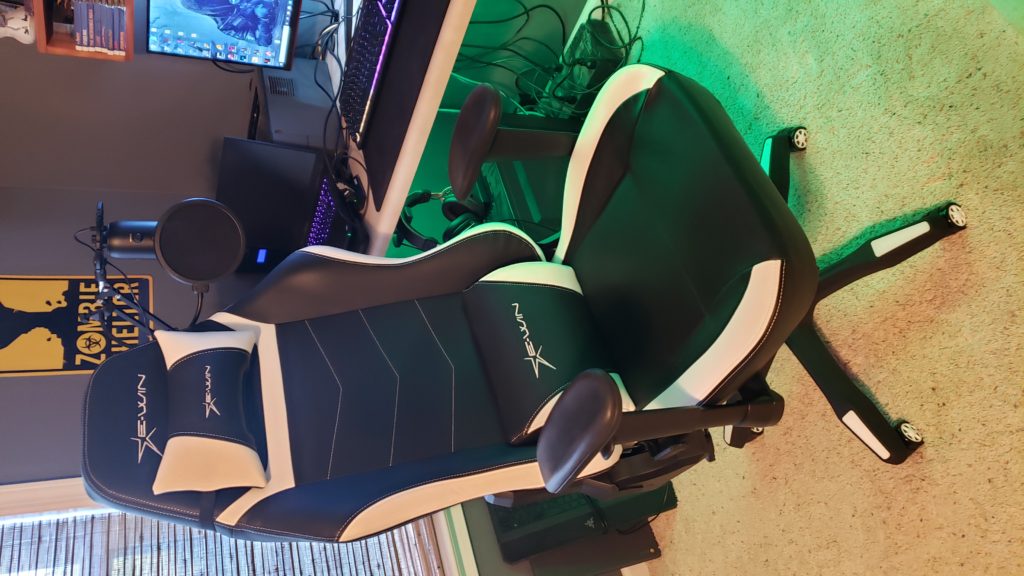 The chair also comes with optional neck and lumbar support, to help prevent annoying back or neck pain while gaming for extended periods. The neck support is good, but myself and others I've had test agree that the lumbar cushion feels a little too big. The armrests feel good with the perfect amount of cushioning, and they have a nice inner curve to them that fits my arms well. The only issue I have with the armrests is that they don't swivel like those on the other chair I have, the DXRacer Formula FH11. That's a pretty minor con, honestly, and it doesn't bother me enough to notice.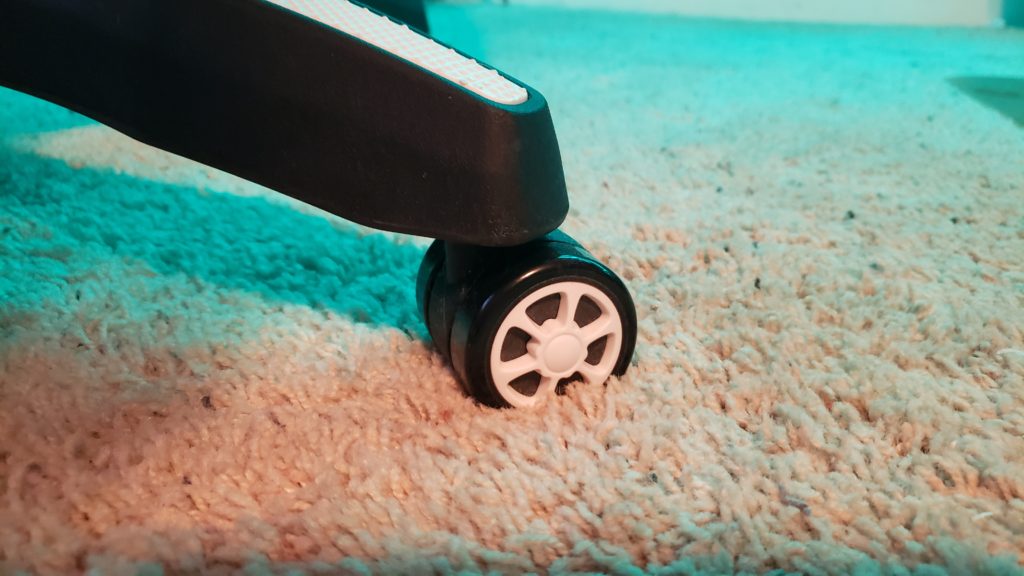 When it comes to assembly, this chair does not shine. The included instructions were not detailed at all and appeared to be for a different model. In the instruction pictures, the chair had the armrests already attached, but on my model, I had to put them on myself. It wasn't that difficult to figure out, but I can see it being problematic for some people. The bolts were also incredibly greasy, though the included pair of gloves were very helpful with that. But once assembled, the chair feels solid, has a good range of recline positions, rolls well and has a good balance of firmness and comfort.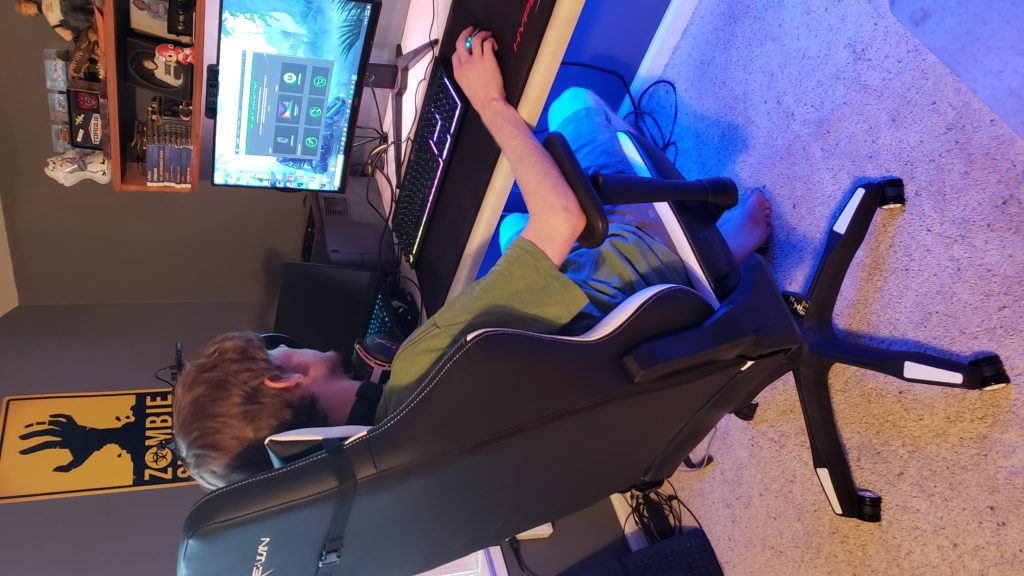 The price is what may make it an easy decision over similarly equipped gaming chairs. Our beloved DXracer FH11 is currently around $299, while the EWin Knight series, similar in build quality and arguably better in a couple of areas, is currently at $199. A $100 savings certainly makes any minor shortfalls easy to forget!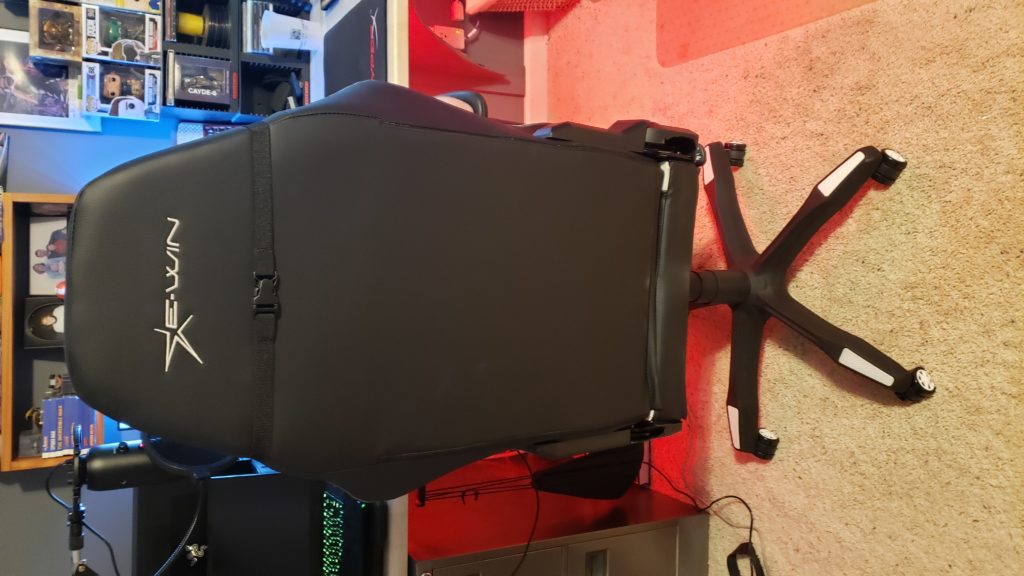 Overall, though, this chair is awesome, and is a great option for anybody looking to up their game (pun intended). For this Ewin Knight Series gaming chair, hop over here. For other great EWin gaming chairs, feel free to visit their collection.
This just in! Use code ATechGaming to get 20% off if you decide to try one of these great chairs!
Note: This is a review post from http://atechgaming.com