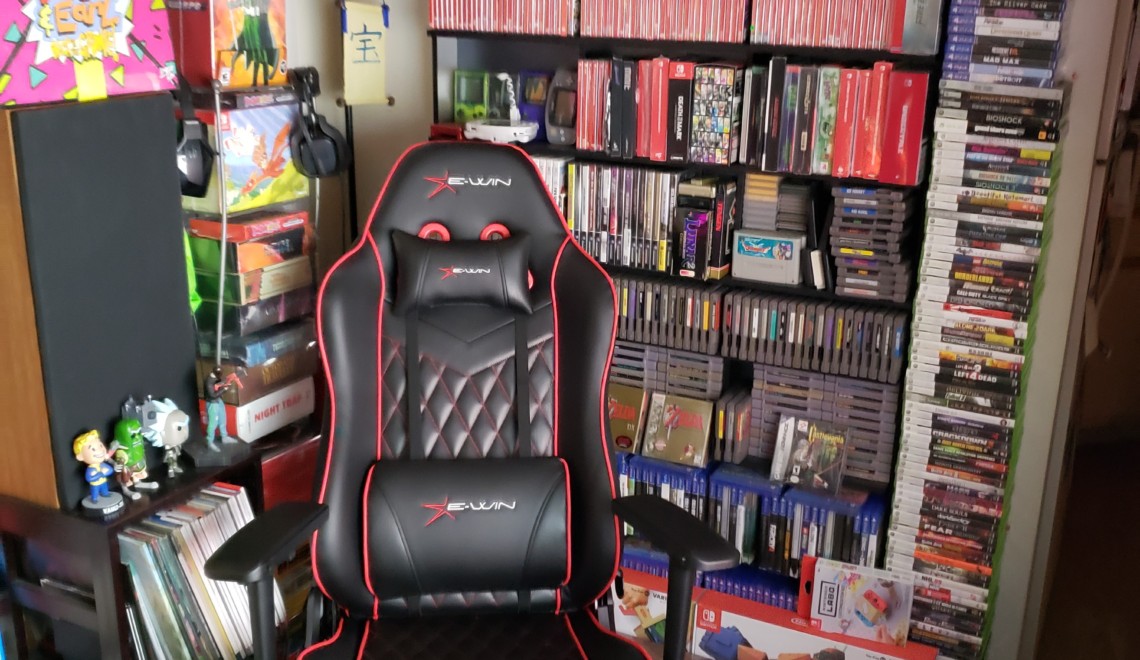 Ewin racing Review
Ewinracing Champion Series Gaming Chair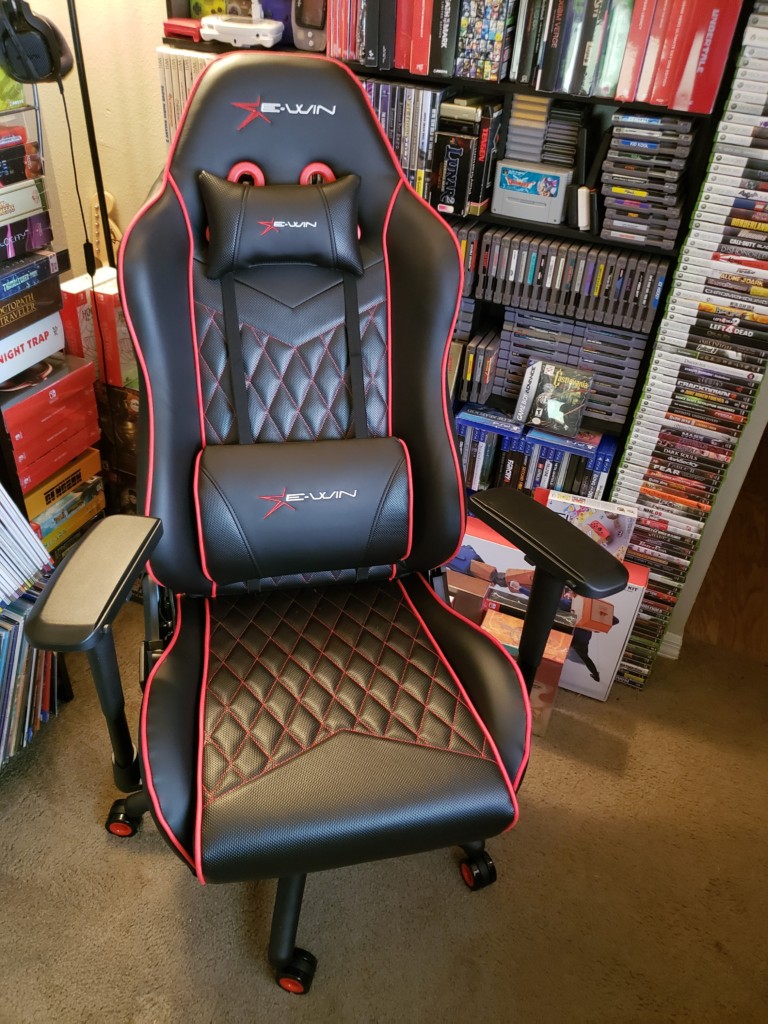 Switch to a better way to play
The fine folks over at Ewinracing sent us over one of their luxury gaming chairs so we could see just how good of a product they make and just how well they work for playing on a console at home and i jumped at the chance to get my hands and my butt into this beauty!
For my height an weight i was recommended to try out the Champion series of chairs, they offer five different models including the knight, champion, calling, hero and flash series. All models are available in multiple colors and patterns and range from $199 to $509 but as they say themselves one size doesn't fit all and thanks to their handy size guide you can find the perfect match and fit for you.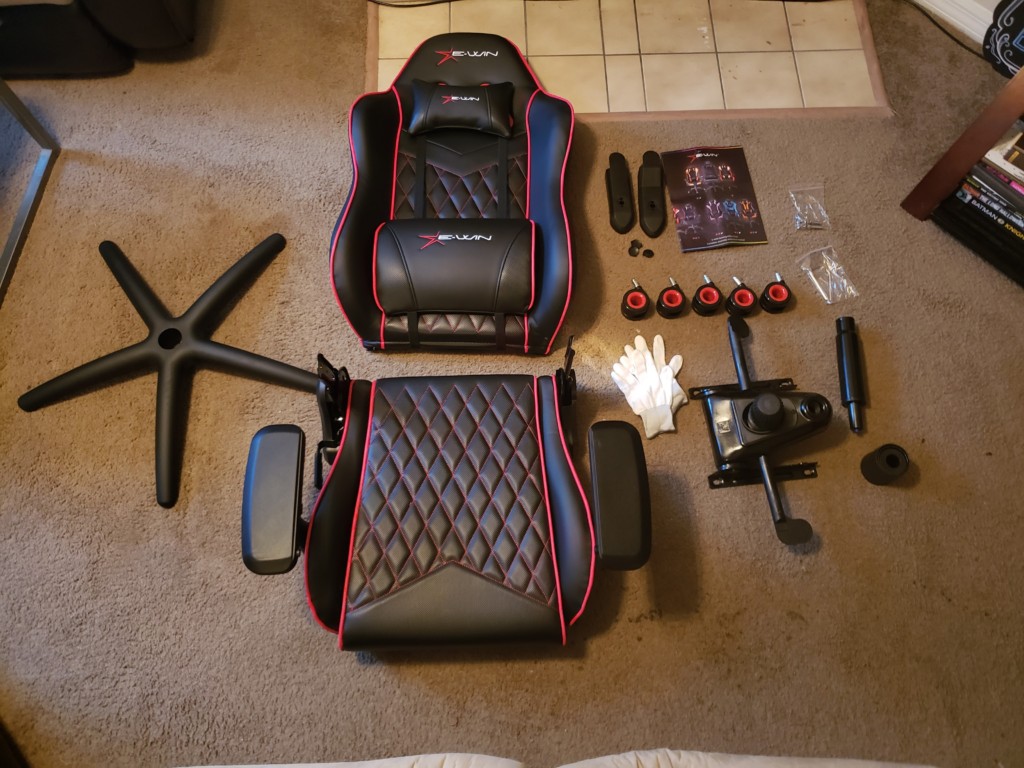 Sitting in the lap of luxury
I have been playing video games (mostly home consoles) for the better part of 30 years and ever since i got a look at a gaming chair like this i have yearned for one. Over the years as you can imagine i have used all manner of seating varieties. From beds to couches to chairs and recliners I have tried them all and let me tell you switching over to a chair of this quality that's made for gaming, makes a world of difference. It comes in a fairly heavy box that could be a challenge for some if you need to take it up any stairs. It comes needing assembly but if you have any sort of know how or really even if you don't its a breeze to put together with the instructions. It even comes with a pair of fancy white gloves so you can feel super professional while you do so ( if only they were big enough for extra large hands).
This chair is dead sexy. I Mean just look at it! Everyone has their own preferences but I found the slightly more expensive quilted black and red design of the champion series to be extremely attractive. It's made from easily cleanable, hand stitched and damage resistant 2.0 PU leather and honestly it looks as good the real thing. They use a cold cure foam for the cushioning and claim it to be close to a memory foam, all I really can say is it's extremely comfortable to sit in for any length of time. I think the max length I remained seated was about 4 hours but I spent a whole day of around 14 hours on and off playing all day to really test it comfortably and I can without a doubt say its passed with flying colors. I from time to time have a good level of back pain and sitting in the wrong kind of chair can definitely set it off but thanks to the comfort of the chair, superior positioning and even the included lumbar and head pillow it was never once an issue. The level of adjustment is pretty spectacular as well. You can raise and lower the height of the seat, angle it from 85 to 155 degrees and lock it anywhere between. That's a killer feature to be able to have it positioned whichever way you want. Having it angled all the way back I can literally lie flat with my legs dangling and its plenty comfortable to be able to take a nap in, which I did. On more than one occasion. You can also adjust the arm rests both up and down to match the best height for you and also in and out so you can get that perfect forearm lean for those intense game moments.
This one is possibly something about the chair that not many would need or even think about but I go from one house to another quite a bit and with the simple removal of 4 bolts you can detach the casters. This let me easily fit it into my car by adjusting the seat to max flatness. I was able to get it in my back seat and the wheels in the trunk. It took me less than 5 minutes to disassemble and reassemble the chair like this and that allowed me to easily bring it with me. Pretty perfect for the traveling Switch player.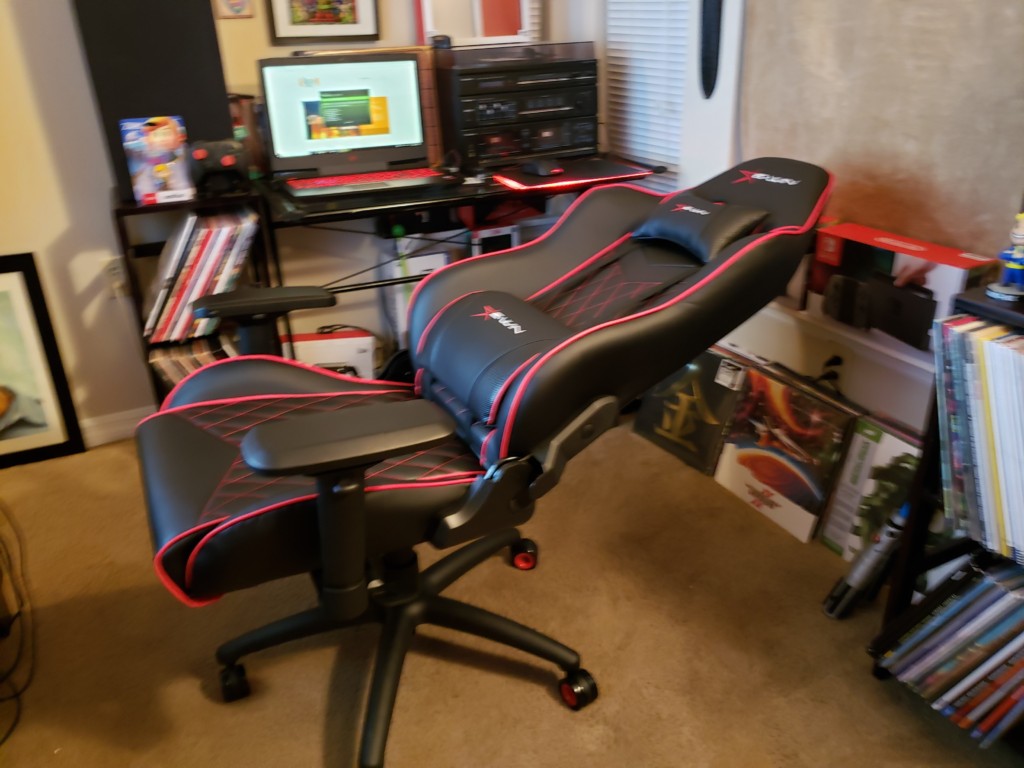 A treat of a seat
Does the Ewinracing Champion series gaming chair/Computer gaming chair get my recommendation? 100% yes. Some people might think a chair like this is only meant for playing on a PC, but I am here to tell you that's absolutely not the case. I found it to be perfect to use with my consoles as well as at my PC. I have several locations where I had my chair set up and it worked wonderfully in all of them. In my gaming room it can get a little crowded with stuff. Just how I like it. On one side is my huge game shelf on the other is my work station with my PC desk turntable and speakers and in the front is a 55 inch TV, all in a 10×8 room. In this set up I could easily and extremely comfortably move from side to side and position myself easily to the task I was doing, a massive change from the old living room chair i had in there that severely limited my movement. In my living room and bedroom i could sit in comfort, as close as I dare and the at proper angle, far superior to sitting on my bed or on the couch. It really ultimately changed how I play and for the better. I'm fairly sure it may even be helping with my posture. It's beautiful to look at and seems to be expertly crafted. For the crazy person like me, its easily movable between locations.
There just really are no negative points. You get what you pay for and what you're getting is quality and an overall improvement to your favorite hobby and with a warranty on every part of the chair your covered on all fronts.
If you're in the market for possibly the best seat you ever sat on check out Ewinracing at any of the links within or below and find the gaming chair perfectly fit for you and don't forget to use our code "theswitcheffect" for 30% off your order!.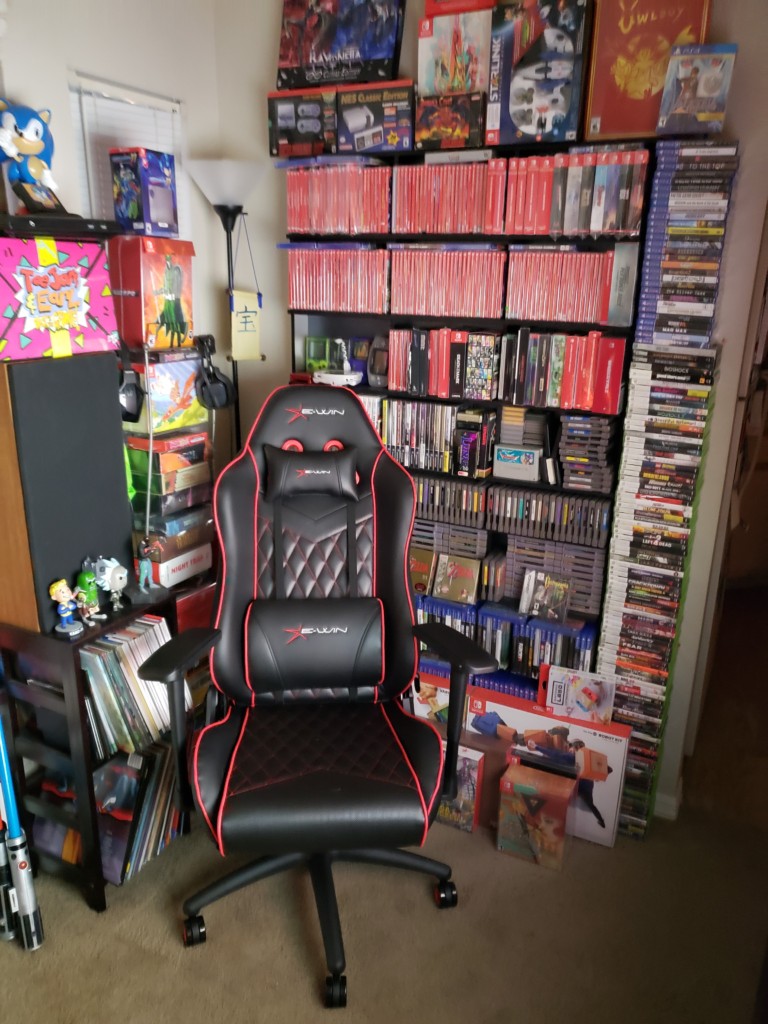 Note: This is one review post from theswitcheffect.net