Just as Forrest says, life is like a box of chocolates: you never know what you're gonna get!
Now we're prepping Calling Series in Chocolate for you lol.
Discover every day! Surprise every day!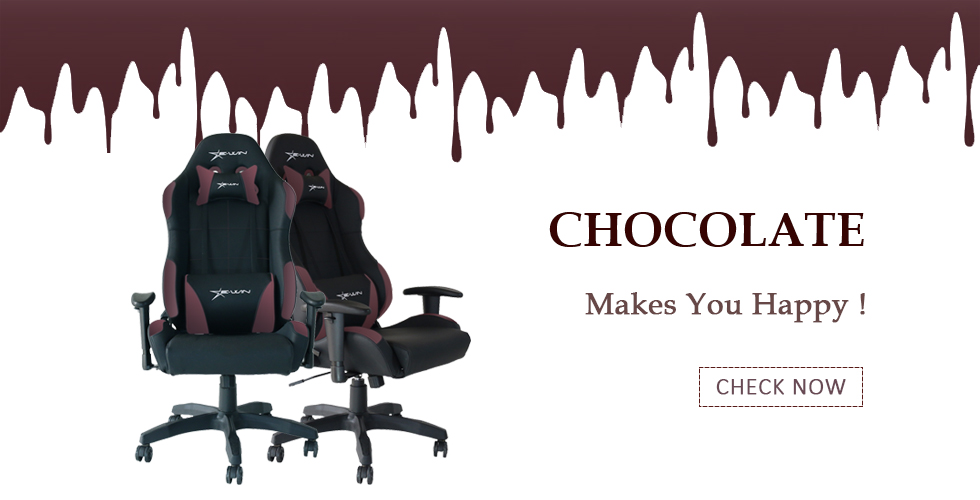 Features worth mentioning:
1. Chocolate-Colored Body makes you like sitting in a huge piece of chocolate. With it, you work or game with sweet and romance each and every day.
2. Height Adjustable Seat allows you to raise or lower the seat, find the most suitable height for yourself. 
3. Lever Operated Back Recliner for precise adjustment and relaxation, making it a superbly ergonomic seat, rock forth and back, simply go by your heart.
4. 2 D Adjustable Armrests made of PU, highlights more subtle texture, more steady than 4 D, it's highly advised for those who would like armrests to be relatively stable. 
5. A Class-4 Gas Lift with a capacity to hold up to 150 kg/330 lbs, durable and reliable, sound quality is top notch.
Check out https://www.ewinracing.com to know more about it!  Various models are available and up to 25% off  via code BTS25 or BTS20  before 1st August, save now!